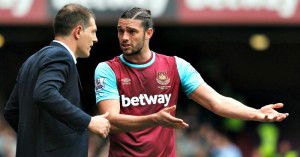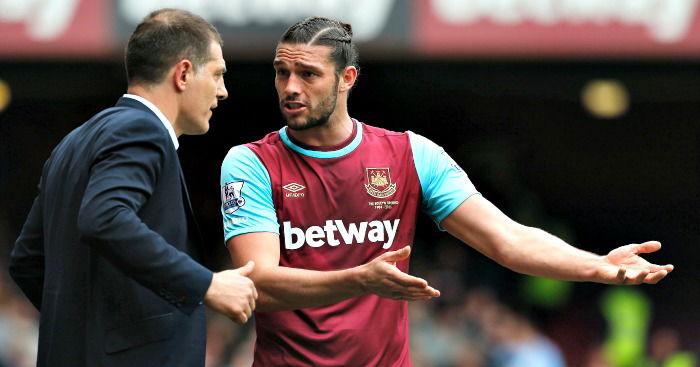 The finances of the Andy Carroll situation is exercising many minds inside West Ham right now.
With three years left on his contract and the never ending injury issues seemingly as bad – and perhaps worse – than they ever have been, one wonders where this chapter of issues can ever end.
We have said many times: "We have never needed him more than now" and yet here we are with an £80k  plus a week striker still unable to give, or be given,  any idea when he will be back in action and the medics merely declare: "He has some bridges to cross!"
We had a chat with several insiders at the club today and to say they are "frustrated" would be far too mild a word – desperation and near anger would be closer to the truth.
Whatever one's view of the player the fact remains that in real terms he is rarely available and regular bulletins about his proposed return invaribly prove themselves some way short of accurate.
We were told: "Andy is not a player with whom it's possible to take any chances. We need to be 100 pc certain he is okay to resume in case we worsen the situation."
Andy is picking up around £3.6 million a year so unless an unlikely scenario arises he could still be here at the age of 30 having gathered in another £10.8 million with no  certainty he will play too many games.
Some have suggested he is being kept in mothballs ahead of a January move but as was explained to us this morning: "He needs to be playing over a reasonable period of time to have any value and it's not happening right now."
And the additional problem is that were a club to come for him at any stage it's unlikely more than £8 millon max would be on the table with a wage offer of between £40k – £50k…well shy of his current pay levels.
And that raises the obvious question – Why would he leave?
The Irons look to have a real problem on their hands and all we can do it seems is pray that somehow, somewhere, sometime, somebody will get to the bottom of these dreadful injury problems which are costing him his career and the Hammers an awful lot of money.
And by the way nobody is making any judgement of him at all – merely reporting some facts which would be a problem anywhere anytime.