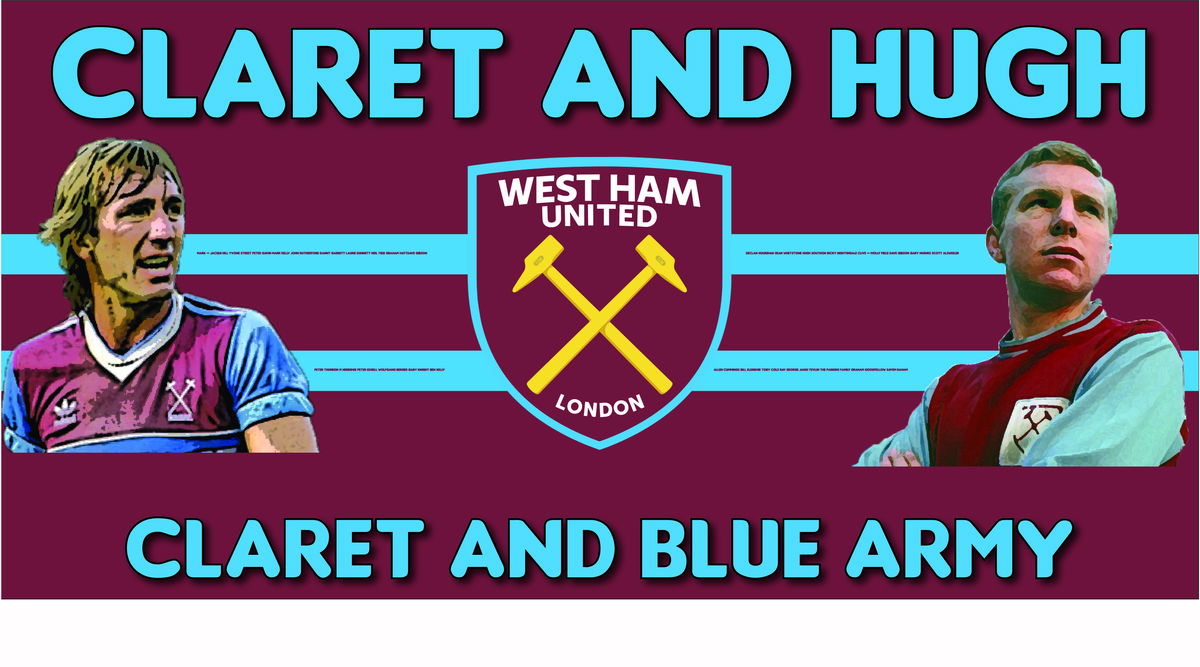 The final design of the Claret and Hugh monster flag for the London Stadium can be revealed today. The 24ft x 12ft flag has been funded by generous donations from Claret and Hugh readers through a crowdfunding site.
The club has pre-approved the size and design as part of the London Stadium flag initiative and the flag will hopefully be proudly on display within the London Stadium at the next home game after tomorrow when West Ham play Swansea City on the 8th April.
Here is our roll of honour whose names will appear on the flag design as generous benefactors.
Declan Hourihan, Ricky Nighingale, Clive and Molly Field, Dave Gibson, Gary Hughes, Scott Alsweiler, Gary Knight, Allen Cummings, Bill Eldridge, Toby Cole, Ray George, Jakki Tevlin, The Parkins family, Graham Goodfellow, Sayem Raham, Ben Kelly, Mark & Jacqui Hill, Yvonne Street, Peter Gavin, Mark Kelly, Joan Rutherdford,Danny Garrett, Laurie Dunnett, Neil Tidd, Graham Hatt and Wolfgang Berger