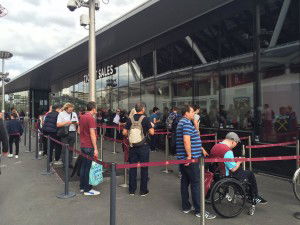 West Ham have emailed all season ticket holders to warn them they must use any club cash earned from selling their seat on ticket exchange before 1st September or they will lose their club cash balance.
The club wrote to supporters over the Easter weekend to say "Please note that your current Club Cash balance, plus any additional Club Cash earned before 30 June, will expire on 1 September 2017. 
"Going forward, Club Cash can be earned and spent during the course of a football season, so any Club Cash earned on or after 1 July 2017, can be redeemed by 31 July 2018."
Many supporters are disappointed with this 'Out of the blue' new rule asking why the date was never included in previous articles or FAQ's on ticket exchange or club cash and questioning when exactly the new terms and conditions were amended.
A  similar email to all season ticket holders at the beginning of February made so such warning of expiring and had no link to terms and conditions. The Club Cash FAQ's last updated on 6th February makes no mention that your balance needs to be used by a particular date.
Other fans have complained the new rules penalise loyal season ticket holders who renewed early on the club's promise of priority of relocation.
They say that any club cash earned after their renewal date is pretty much useless to them as it can only be used for renewals, Premier League tickets and hospitality. The availability of extra Premier League tickets for the remaining home games is debatable even if they wanted them.