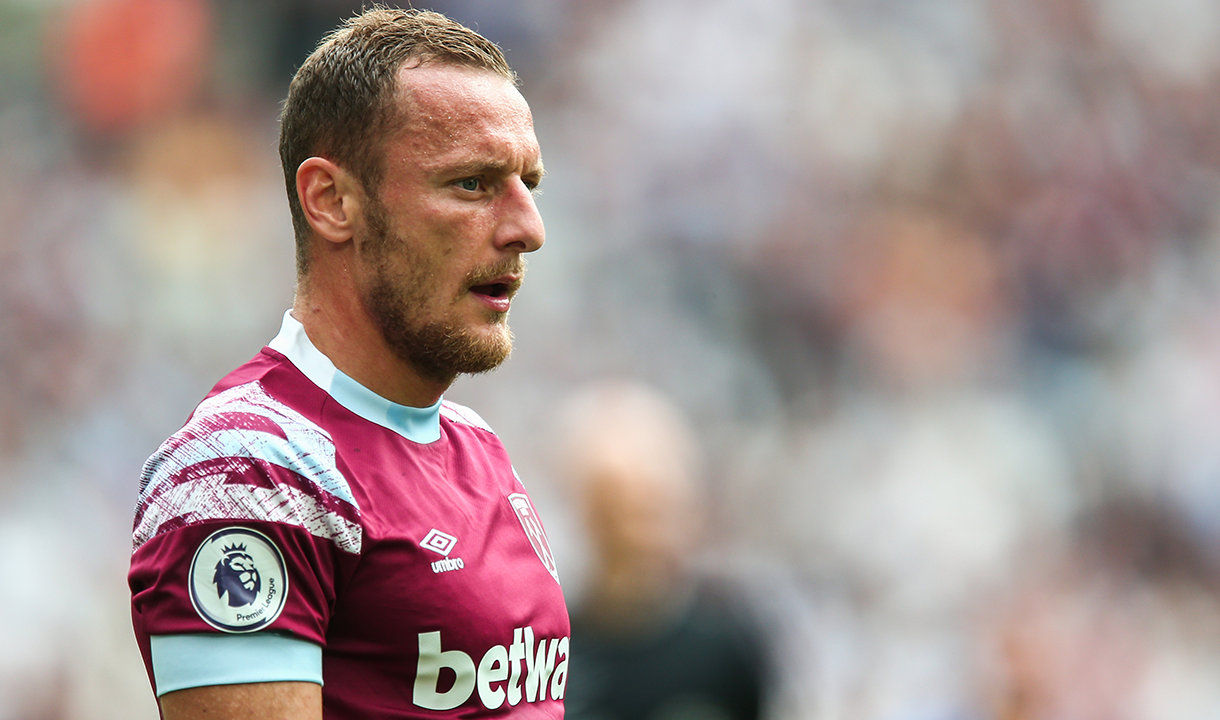 Vladmir Coufal freely admits that joining and playing for the hammers has been the highlight of his career.
He has picked up another disappointing injury which could keep him out for several weeks but he remains in love with the club in a big way.
Having joined at much the same time as Tomas Soucek he is a "never give up individual of the type loved by the Hammers fans.
His injury has come at precisely the wrong time given our relegation struggle and his form improving but there's hope that he could be back sooner rather than later although no time frame has been put on his return.
He is keenly in love with our fans and will never be forgotten as he went to salute them in the losing semi final of the Europa Cup last season.
He has been talking about his relationship with the club at www.whufc.com saying: "The atmosphere at London Stadium is amazing, hearing 60,000 people singing 'Bubbles', it's an incredible feeling.
I also love the atmosphere at the away stadiums. You know, before I moved to the Premier League, I just saw these stadiums on the TV, but now I can play in the same stadiums and against these great players, so it's amazing.
Another thing I like is the product of the Premier League is like a marketing bomb! To be honest, for me, it's something unreal, how it is working, with all these people, all the players and all the fans, you can see how the country is living with the football, how they are connected with the Premier League. It's something amazing. I don't know how you built these relationships, but it's something amazing.
It's something I would like to achieve in my own country. Of course, Czech Republic is a small country with a small football fan base, but I would like to achieve something not so big but something the like Premier League and the English nation there.
It has two sides, because when you play well it is something amazing and you can feel the support on every corner of London and people stop you ask about autographs or for a photo
But when you play like we have played in the season, not so good and when we don't have good results and we are down in the table, it's a second side and people ask you why you don't win and why you are playing like you are playing.
They say 'you have to win' and we know that and we also want to win, but on the pitch it's difficult because of course your opponents also want to win, so that's the second side of it.
Our wins over Everton and Nottingham Forest were massive for us all – for the team, for the players, for the staff, for the fans and everyone associated with the Club.
It was very important to get those wins because you could feel the tension before the games and there was a bit of nervousness around the place.
After both games, I felt a huge relief when we had won.
To be honest, I have not looked at the Premier League for months because I don't want to see West Ham United in or around the relegation zone. I don't check the table when we are in this position.
Of course, everyone in the Club is trying and looking for the reason why we haven't got the results so far.
Of course, it's difficult because in the previous two seasons we played in a similar way and we got the results.
This season we are struggling with scoring goals and getting the right results that we want.
To be honest, I don't know why because we still have same training process and our meetings are still the same so I don't know where to find this right reason, but we are trying to find it we are trying to keep working hard in the sessions and hopefully we will get away from this mud as soon as possible!