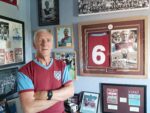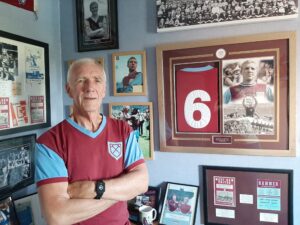 By CandH's top blogger Allen Cummings
Tomas Soucek and Vladimir Coufal were nothing short of sensational for West Ham last season.
Our two Czech imports were plucked out of nowhere by David Moyes, introduced to the Premier League, and have taken our club and unsuspecting opponents by storm.
After a dozen starts in 2019-20, Tomas featured in every one of our 38 league games last season, scoring 10 times, and finishing as joint top marksman – alongside our recognised top marksman – Michael Antonio.
Vlad didn't manage to find the back of the net in the 34 league games he played, but his seven assists alone made him every bit as valuable an addition to the team as his fellow countryman.
his season Tomas in particular has come in for a degree of criticism, only from some it has to be said, but we know there will always be a few out there ready to point a finger whatever.
The suggestion is Soucek has looked tired at times. He's not covering the ground as much as he did last season we're told – not finding the space or getting on the end of crosses as he did to such great effect last term.
They point to just one goal in six appearances as evidence. It would have been two goals of course, if Mikey hadn't been penalised for a foul on the 'keeper against Leeds United on Saturday.
I would argue that Tomas' style of running, his general demeanour, the trademark laboured look on his face, are all part of him as a player.
They were there last season as well but they weren't highlighted because the goals were flowing. If truth be known Vladimir maybe hasn't been at his buccaneering best so far this term.
His tenacious marking and tackling is still there (ask Renaldo) but the strong running and accurate crossing hasn't been quite as apparent or effective as it was.
Slavia Prague is nothing compared to the demands placed by the Premier League, demands they embraced, met full on, and passed with flying colours. There was no let up or time for rest and recuperation for either of them, with both featuring heavily for their country in the summer Euros.
No wonder then that they haven't quite got back up to the speed we became accustomed to last term. But I have no doubt they will get there. David Moyes took the opportunity to rest Vlad against Dinamo Zagreb – and sought to do the same against Manchester United in the Carabao Cup, but was forced to call on Coufal early in the game after injury to Ryan Fredericks.
The manager is well aware of the strain put on his Czech duo – as he will be with all his players – in what could be a very intense season for the Hammers.
But he's also well aware of the two gems he's picked up for peanuts in the transfer market. They will continue to give this club every ounce of effort that's required of them – and will continue to be a vital part of the team that's doing us and our club proud!