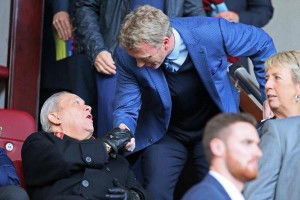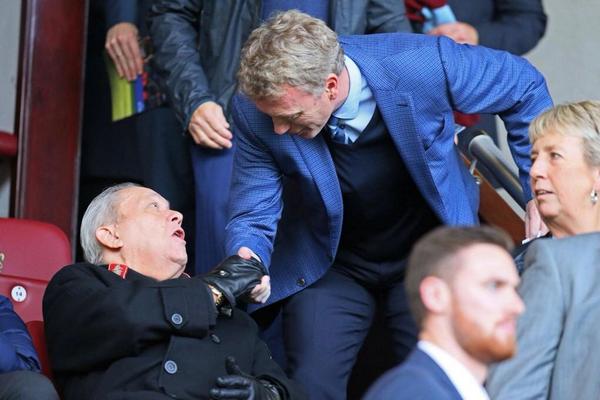 David Moyes wants to take ultimate responsibility for transfers despite being limited with funds.
The 57 year old Scot acknowledges finances will be very tight but  says that he will be ultimately responsible for the success or failure for recruitment of players.
'I'm too experienced. I wouldn't be in a situation where if I wasn't going to get that opportunity, I wouldn't do it.
'We lose our jobs by our decisions and I want it to be that way where if I don't do the job well enough I want it to be because of my decisions, that's the way I want it.'
Moyes says he has started discussing summer targets with David Sullivan now that Premier League football is assured next season and was spotted scouting at several Championship games before the season ended.
David Sullivan will resume a role to complete transfer deals once they have been identified by David Moyes.
He previously took a back seat when director of football Mario Husillos was bought in to fulfil that role to disastrous effect.