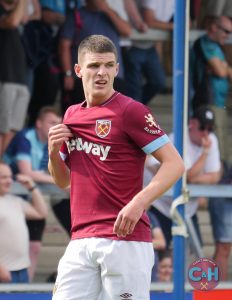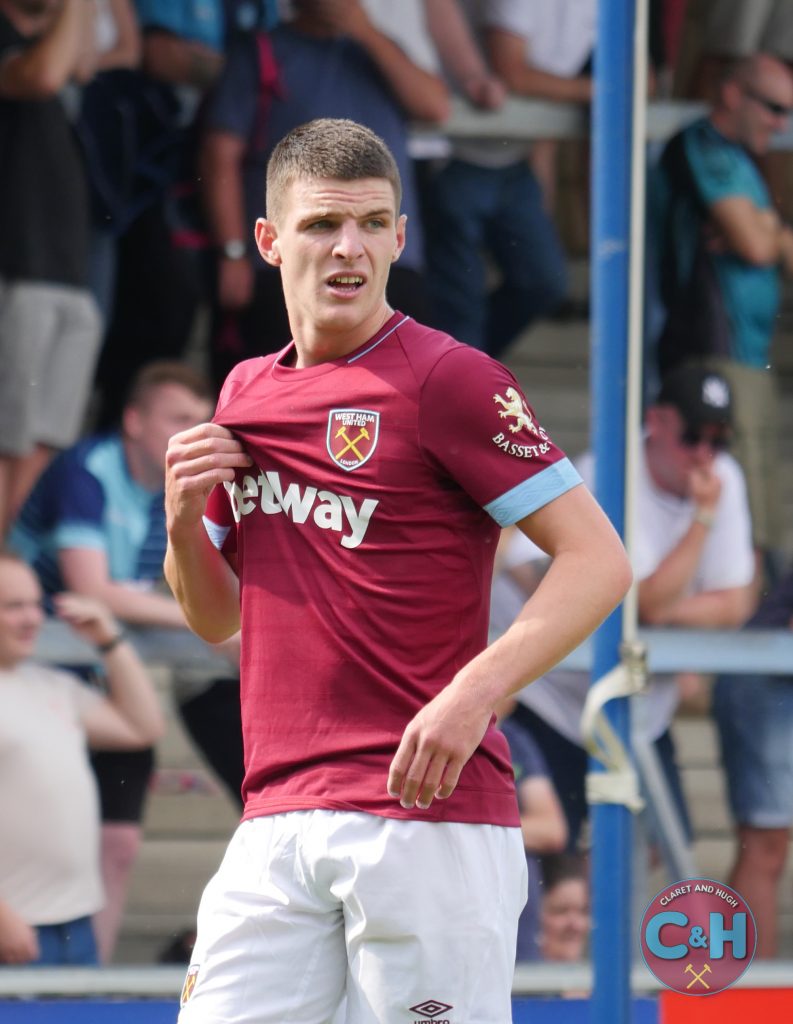 West Ham co chairman David Gold was quickly out of the blocks to ensure that Roy Keane was reminded of how wrong he had got it over Declan Rice's future.
Barely had the news broken than Gold – clearly delighted – told the maverick Irishman via a tweet that it was not as difficult a decision for the youngster to opt for the Three Lions as he had believed.
Keane had claimed that Rice "is Irish" and asked a questioning reporter "where else he would go " when the matter was discussed in a press conference.
That question was answered emphatically by the Hammers defensive midfielder yesterday (Wed)!
Gary Lineker wasn't slow in giving his reaction either tweeting: "He's one of our own….He's one of our own…Declan Rice….he's one of our own."
And Ian Wright added in commenting on Rice's decision to do what he thought was best for his future: ""Based on what I believe is best for my future". That's all that matters."
Hammers legend and World Cup Final hat-trick man Geoff Hurst said: ""I don't think he'll be first pick at the moment as there's some very good players in his position right now, but I think he will be in the next squad now that he's committed to playing for the Three Lions. 
"I think Declan is a player for the future when it comes to the national side. He could have an immediate impact, but it's more important that he becomes a mainstay in years to come. Who knows – he could become England captain in years to come."
ClaretandHugh says: Full credit to Declan as he can hardly be accused of rushing into his decision. It may well have been that he was under pressure to bow to his family ancestry and decide on the basis of what his father may have preferred. Instead he has come to the conclusion that he wants to play for the country in which he has grown up and learned his football. Just as was the case when deciding whether to sign a new deal at the Hammers he thought long and hard and took advice from all those who were interested in – and could influence – the next ten years or so of his life.  The Irish will naturally feel upset buy then somebody was going to whatever decision he has made. Personally, given his attitude to life and his brilliant abilities it would be a massive surprise if he didn't captain both his club and country. He is a credit to himself, his club and we believe, soon, his country. Good on you young man.