Declan Rice insists other teams should be scared of playing England ahead of this weekend's World Cup Round of 16 clash with Senegal.
The West Ham captain has been central to the side's run to the knockout stages, having played in every group game.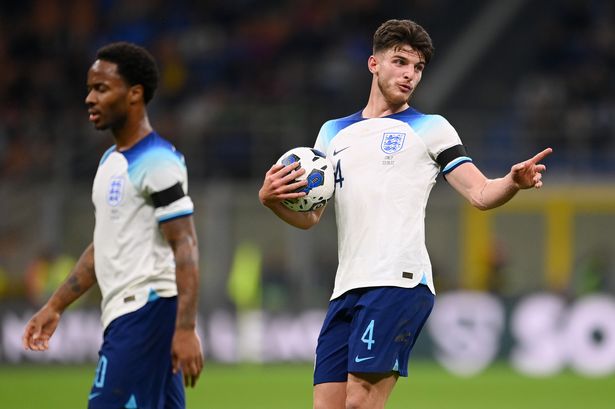 England beat Iran 6-2 and then drew 0-0 with the United States, before thumping Wales 3-0 to dump their bitter rivals out of the tournament.
The Three Lions go into this weekend's clash with Senegal as major favourites; the African side finished second in Group A, behind the Netherlands but ahead of Ecuador and Qatar.
Senegal are ranked 18th in the world by FIFA, one place above Wales, and the Three Lions are fifth.
And Declan believes that every team still in the World Cup should be afraid of coming up against him and his team-mates in the latter stages of the competition.
Speaking to reporters, as quoted by The Athletic, Declan said: "Other nations will look at our quality and why should we not be feared? If you look at our attacking talent we have world-class talent. Across the board we have players who have won the biggest trophies.
"It is up to us to prove that. The likes of France have done that. We're not just here to get into the last 16, we want to go the whole way.
"We are all so supportive of each other. Rashy (Marcus Rashford) and Jack (Grealish) came on and scored in the first game, Raz (Raheem Sterling) and Saks (Bukayo Saka) have played well too. It is a selection headache but I know whoever he picks, the others will be rooting for them. It is a proper team effort now, you need each other if you are going to progress."