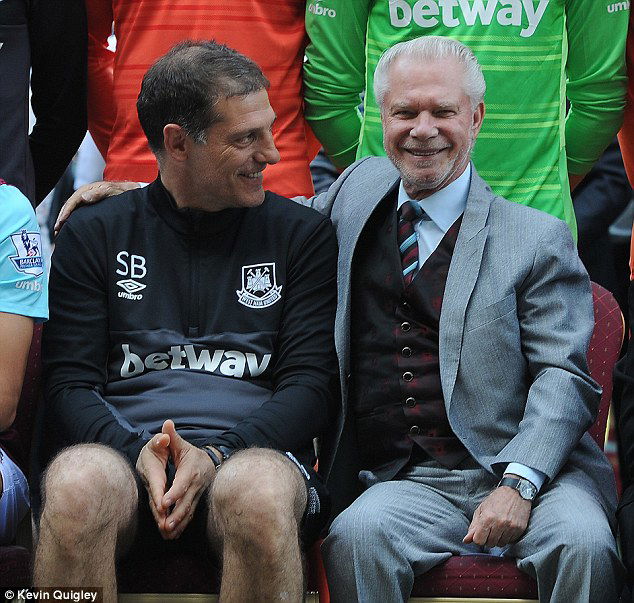 Rumour mongering is the name of the game among many media outlets but the story that emerged this morning about Jaap Stam being a possible candidate to replace Slaven Bilic really was a bit strong.
The huge flaw in the story was that David Sullivan's refusal hand the boss a new contract at the end of his first outstanding season was based on one simple statement…that he wanted him to show he wasn't "a one season wonder."
Given that, how likely on a scale of 0-10 would it be that he'd replace him with a bloke who hasn't yet completed his first season with a Championship club – zero!
There are multiple possibilities available if it were to come to it with Roberto Mancini and Claudio Ranieri right up there but we are some way away from even thinking in those terms.
For the simple truth is deep down the board love to honour contracts and in a sack-happy footballing world usually stick by their manager.
There is absolutely no appetite to fire the manager but equally they want some decent performances and a finish that reflects hope for net season.
Also  important is that Bilic is liked enormously at a personal level and carries a lot of goodwill despite the new slump.
Having said that a key source told us: "Slaven is under pressure whether he realises it or not – we need decent performances as much as results."
The facts of the matter are as straightforward as it gets. Slaven Bilic's future is now entirely in his own hands and three injuries to key players will not be accepted as an excuse as we turn into the final lap.
He's had to show throughout this season that he is resilient and hopefully will do so again. Enough bullets have been fired in his direction and our job is to back him for the sake of West Ham United.
If  it doesn't work out , we all know the outcome and what we have to say won't make a blind bit of difference!
Our criticisms or otherwise won't change anything – our 100 per cent support just might!
COYI