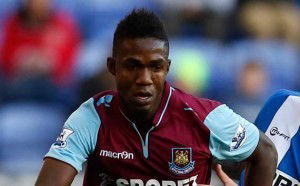 David Gold has admitted that both Modibo Maiga and Mauro Zarate will be back at Upton Park this summer.
It had been thought that Maiga may have been retained by Metz where he spent last season on loan but the French club have decided against that.
He is now able to impress a new manager as is the case with Zarate who is currently in Argentina where rumours had started to circulate that he may be set for a return.
However, Gold, using his favoured social network, Twtter, to let fans know the situation said: "Both Maiga and Zarate will be back for pre-season training. dg"