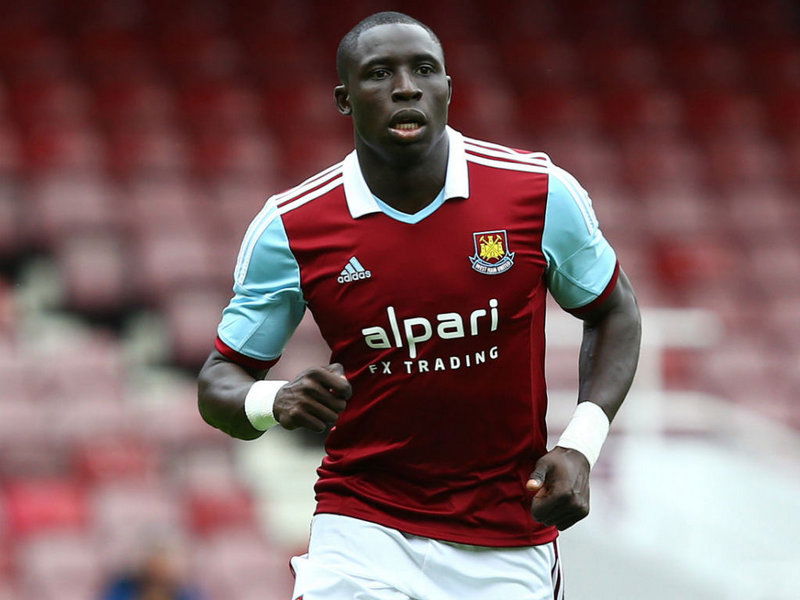 Mo Diame, will be allowed to move on from Upton Park once the club  receives the £3.5 million which triggers his escape clause.
Sources inside the club are becoming increasingly frustrated with the midfielder's increasingly regular complaints about life at the club and his personal ambitions.
And one well placed insider told ClaretandHugh that despite his "apparent personal valuation of his own abilities" the club still hasn't received an offer from anywhere during his time at the Boleyn.
The Senegalese has regularly made it clear that he wants to play top four football and in an interview with a French magazine fanned a small fire of discontent inside Upton Park this week.
His remarks about the club's lack of activity in the transfer market and players "not necessarily giving 100 per cent" went down like a lead balloon.
He told a French magazine: " We went through the season with almost the same players (as last year), which is never good because the players think they already know who will be wearing the shirt.
Also people didn't necessarily give 100 per cent on the field – that's what got us into trouble."
ClaretandHugh's source said: "Mo's had quite a lot to say about himself and his ambitions over the last few months but the bottom line is there hasn't been a single offer for him – or indeed an inquiry.
"He had an awful lot to say in his latest interview when pointing out the various problems as he saw them but seemed to miss the fact that he may have been part of the problem!
"Mo seems to produce his best performances against better teams which is interesting isn't it? The club would have no problem letting him go but there has to be interest!
"If a club comes in with the £3.5 million required to get him he goes, but there's not the remotest sign that's going to happen at the moment.
"Mo can talk things up as much as he wants but to be honest it's empty talk – the reality is very different. There's no interest!