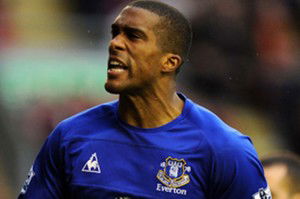 Everton's Sylvain Distin expected and got an old game of football from West Ham yesterday.
And said: "It was a tough one but that is what you expect when you play against West Ham. They didn't disappoint us."
The Frenchman said: "We knew what to expect from them. It was an old-fashioned game, the sort of game I used to play week in, week out when I started in the Premier League. 
He told Sky Sports:"Now the football has changed completely so you don't have too many types of game like this but I like it.
"It is a physical challenge and we stood up and when it started to be a bit tough and rough we kept strong. You have to fight until the last minute against them".