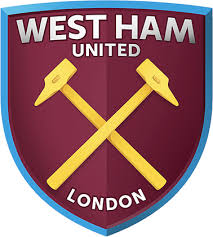 Squeaky bum time doesn't enter into it – this is a time when every single nerve end is screaming at us so I inevitably have to look at the relegation scrap.
This time I have given it a twist by awarding the absolute minimum number of points I believe those from 18th  position upwards to as far as Newcastle will get over the the rest of the season.
These are just my own beliefs but if you are even halfway interested in working it out for yourself take a shot!
WBA are down as far as I'm concerned so here we go with the rest of them and if there's anyone out there who can give me the missing Southampton fixture I'd appreciate it.
STOKE CITY:
Arsenal away       No points
Spurs home          No points
Hammers away   No points
Burnley home      1 point
Liverpool away    0 ponts
Palace home          1 point
Swansea                  1 point
TOTAL 30               relegated
SOUTHAMPTON
West Ham away     1 point
Arsenal away           0 points
Chelsea home          0 points
Leicester away         0 point
B'mouth home         1 point
Everton away           0 points
Man City home        0 points
One game to be re-arranged which even giving maximum three points leaves them on 33 and relegated
TOTAL  30 points
WEST HAM 
Saints           home      1 point
Chelsea away               0 points
Stoke home                  3 points
Arsenal away               0 points
Man City  home           0 points
Leicester away             0 points
Everton home              1 point
Manchester United home to be re-arranged 0 points
TOTAL 35 points
CRYSTAL PALACE
Liverpool home          0 points
Bournemouth away   1 point
Brighton home            3 points
Watford home              1 point
Leicester home              1 point
Stoke away                      3 points
WBA away                       3 points
TOTAL 42 points
Swansea to finish on 42 points
Huddersfield to finish on 34 points
Newcastle to finish on 41 points
WBA, STOKE CITY AND SAINTS FOR THE DROP