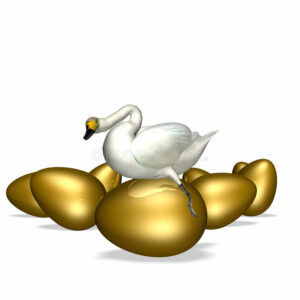 The old English saying is 'Don't kill the goose that lays the golden eggs'  and it is one Premier League players should consider and let sink in. While PFA talk about the government missing out of £200m of tax revenue, the players have discussed whether the money from their potential wage reduction should go to the NHS, charitable aims or lower league football.  The harsh reality is that even the richest clubs including West Ham do not have the cash reserves to carry on playing those players forever while no income comes in.
This might not palatable to some but the assumption that mega-rich clubs and billionaire owners can weather the storm is not necessarily true.  Much of the wealth of Premier League football owners is in property and shares which have taken a massive tumble, and few of them have unlimited access to cash.
West Ham will have a rights issue in May to raise £30m from the existing shareholders but this will not cover the £60-£80m cash flow shortfall and more must be done to ensure the Hammers are financially sustainable in the current crisis.
Players need to remember that it was the Premier League that created the amazing wealth and power they and their families now enjoy and they shouldn't be getting all pretentious on demanding where the player wage reductions should go.
The top-flight clubs need to survive this financial crisis to keep the players in the manner they have become accustomised to, it is as simple as that!
My understanding is the wage proposal is most likely a deferment of 30% of the player's annual wages and unlikely to be a permanent reduction. If the season is completed in full with crowds they will get their wages refunded.  This standoff needs to end and they need to get behind the football clubs who believed in them by giving them a chance.