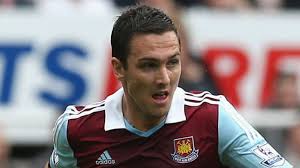 Stewart Downing was pleased and relieved to get away to Dubai believing it has now set the team up for a decent run-in.
As the break came towards an end Downing declared: ""I think it's good for us to get away at this time of year. A lot of countries do have a winter break, so a couple of days rest means we can rest, recover and get ready for the next game.
"I think we needed a break. We had a lot of games with the FA Cup games and obviously the Barclays Premier League, so it's nice to get a couple of days rest and recover for the next one." he told www.whufc.com
He added: "I hope it will help us to end strongly and do better than we did last year and finish in the top ten if we can.
"I hope it will help us to end strongly and do better than we did last year and finish in the top ten if we can. The team bonding part of it is good for the lads and it's nice for the new boys to get involved with the lads too."
Looking ahead to Saturday's trip to Arsenal he added: "We owe them one, as I think we should have beaten them at home. Wee go there with confidence because on our day we're a decent team."