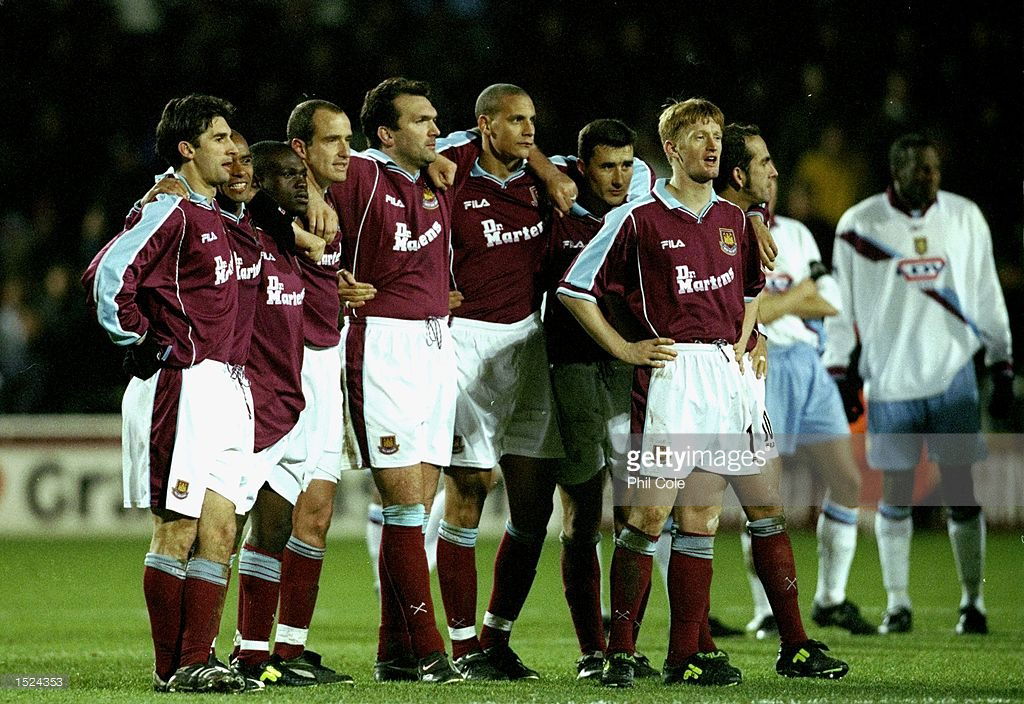 December 1999 and the Hammers team huddle by the centre circle watching the Penalty shoot-out for a place in the League Cup semi-final after the two sides had played out an entertaining draw 2-2.
Lomas, Di Canio, Keller, Rio, Ruddock, Margas, Sinclair, Kitson were just some of those in the team that night, and yet in amongst those players stands someone who should not have been there.
Emmanuel Omoyinmi came come on in extra time for the last five minutes, yet somehow the club hadn't realised, nor had Manny to be fair, that he was Cup-tied as he had appeared for Gillingham while on loan at the Kentish club in the tournament.
Some may say this is the West Ham Way as after triumphing in the penalty shootout the result was later declared void, and the game replayed after Christmas.
This time there was no repeat of the victory before as Villa ran out winners 3-1 to go on to face Leicester City in the semi-final. Justice, in a way may have been served, as Villa lost 1-0 on aggregate and the Foxes won the Cup at Wembley beating Tranmere.
Manny was never to be seen again in the colours of West Ham and also  the incident led to the secretary of the club falling on his sword and resigning, carrying the can for possibly denying the Hammers a chance of Wembley Glory.
Words by CandH historian Nigel Khan
Follow on Twitter @mywhufc