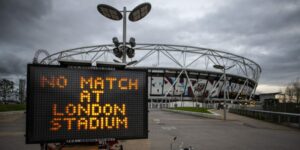 Today marks the fifty-day point of no football.  The Hammers last played against Arsenal on Saturday 7th March at the Emirates in a match they lost narrowly 1-0.
The good news is that West Ham is now unbeaten in fifty days, they remain outside the relegation zone in 16th place and they haven't conceded any more goals.
Since Sunday 8th March Claret and Hugh 674 articles containing over 125,000 words and we will continue while the football hiatus continues.
In those 50 days, West Ham has paid £18.6m in wages with little to no income, that is over £372,602 per day without any Government help.
The Hammers have missed seven fixtures of their remaining nine fixtures to date
Sunday 15th March 2 pm West Ham United – Wolverhampton Wanderers
Friday 20th March 8 pm  Spurs v West Ham United
Sunday 5th April 2 pm  West Ham United – Chelsea
Friday 10th April  8 pm Newcastle United – West Ham United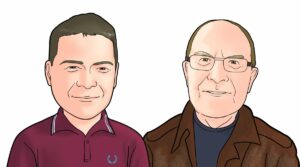 Saturday 18th April 3 pm West Ham United – Burnley FC
Saturday 25th April 3 pm Norwich City – West Ham United
With a rumoured restart of Premier League football in June, we might need to do another 50 days of no football taking us up to 15th June. By the time of the 100-day mark Claret and Hugh will have published in excess 1,000 articles containing more than 200,000 words.
Come on you Irons and keep safe!
Sean and Hugh