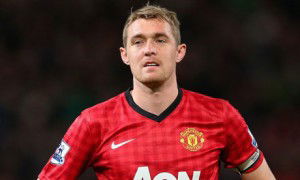 Darren Fletcher remains at the centre of rumours tonight that he has – or is about – to sign a deal with the Irons in a deal driven entirely by manager Sam Allardyce.
But none of our regular sources have confirmed that either a two and a half or three and a half year deal has been done on the 30 year old.
The player's injury track record remains a big worry for the 'financial heads' inside the club along with the fact that he has only completed two games for United this season.
And you have to ask if he's not good enough for the United first team why would consider him a prize acquisition.
He lasted 90 minutes in two early season games against Swansea and Burnley, appeared for 63 mins against Sunderland, 25 against us, a minute apiece against Crystal Palace, Southampton and Arsenal, 16 mins against Hull, four against Stoke and 46 and 28 against Aston Villa and Newcastle.
He has spent 90 mins on the bench against QPR, Leicester City, Everton, West Brom, Chelsea, Manchester City, Liverpool, Spurs and Stoke City and has not been involved in the squad over the last two games