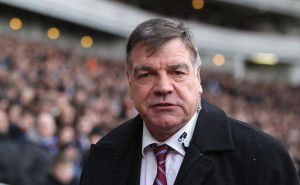 Winston Reid made it clear the Hammers had learned the lessons from yesterday's shocks saying: "The manager spoke before about the upsets yesterday, and we did not want to be one of them."
"In the first half we were under pressure. It is always difficult coming to these places, Bristol City put in a good performance but we put in a clean sheet and Diafro Sakho got the goal, so it was good.
We wanted to come here and finish off the game and we did, even though we had to wait for that. 2
And the manager added: We always knew it was going to be a really tough game but bearing in mind the results of yesterday this was a big result.
"We haven't played anything like as well as we can and at half time I told them at half time to use and pass the ball more accurately.
"We didn't do that as much as I would have liked but the quality of Andy getting that ball in and Zak's goal has put us in the fifth round and that's all that matters."