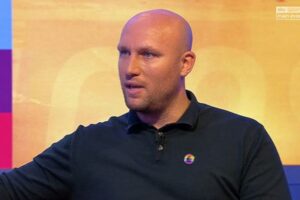 Former Hammer Dean Ashton has warned that West Ham face dire financial consequences if Moyes doesn't keep the club in the Premier League.
"When you see back-to-back relegations – as we've seen with Norwich before and with Sunderland recently – it's generally because of poor financial planning," he told Sky Sports.
"It would be an absolute disaster for West Ham if they're relegated this season, there's no doubt about that.
"They have spent quite a bit of money and financially they would be in a difficult position.
"If they don't start well as soon as football is back, they will be in big trouble.
"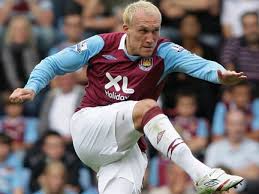 Nobody expected this at the start of the season. It looked like they'd be pushing for the top seven.
"But at West Ham they just seem to sign players that are available, rather than having a plan and a specific way of playing.
"It's such a mismatch. Some players are carrying injuries, others are coming to the end of their careers and even the youngsters don't necessarily blend in.
"When I look at West Ham I have no idea what style of football they're trying to play. It seems to change with each game.
"That's the big worry, players need to have a certain idea of what's expected and I haven't seen West Ham with a clear identity for well over a decade.
"The next step for them is to find a manager who can really build something over the next four or five years.
"But for the moment, Moyes has lots of experience and I would still back him to keep them up."
Claret and Hugh say:
West Ham took a massive gamble with Manuel Pellegrini backing him with £200m of transfer funds, whether that is poor financial planning or just failed ambition is hard to call. The Hammers have no significant borrowing outside their shareholders but certainly living beyond their means with a £135m wage bill and tens of millions left in transfer instalments from the Pellegrini era.
Relegation causes financial disaster for any club and last time the owners injected £45m the majority of which is still outstanding to the shareholders nine years later.
No-one could have predicted or financially planned for the current hiatus in football but everyone is in the same boat.
If the Hammers are relegated the owners will once again put their hands in their pockets to ensure West Ham bounce back to the top flight.