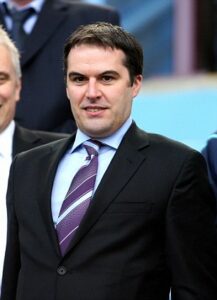 Former West Ham CEO Scott Duxbury who is now at Watford has offered the use of his Vicarage Road stadium to the nearby hospital to help them battle the coronavirus pandemic.
The Hornets' home is in close proximity to Watford General Hospital and, with football postponed until April 30 at the earliest, the Premier League club are set to open up the ground for a range of NHS purposes.
"We need to forget football right now and concentrate on doing all we can to support the NHS and, in particular, Watford General Hospital," Watford chairman and chief executive Scott Duxbury said in a joint statement announcing the move.
"Our proximity as a football club next door to a hospital puts us in a great position to offer help and we're keen to do whatever we possibly can to support NHS staff and their families."
Vicarage Road is now set to host NHS staff inductions, offer spaces for urgent meetings, childcare facilities and warehouse space.
"The UK Government's message has been about doing 'whatever it takes'. Likewise, we'll do 'whatever it takes' here at Vicarage Road to offer our fullest support to the NHS and its people at a time when it's clearly needed most," Duxbury added.
Duxbury joined West Ham as the club's in-house lawyer under former chairman Terry Brown, and was subsequently promoted to chief executive by Eggert Magnusson after the club was bought by an Icelandic group. He resigned when David Sullivan and David Gold purchased the club in 2010.