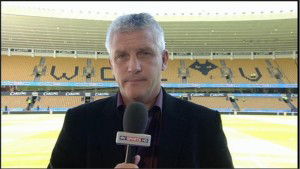 Former Hammer turned pundit Tony Gale says Bilic is the right man for the job and that the board are to blame for our current problems.
"It's the players that have got to do it for Bilic on Monday night, it's a pressure game against Huddersfield, a real pressure game and they've got to rise to the occasion," Gale told Sky Sports
"The fans will be behind them, but if it doesn't start very well first 15-20 they might start to get on their backs but they've got to live with it, they've got to put up with this the players and man up a bit.
"I do definitely think Bilic is the right man for the job, I don't think they've spent enough personally the board, I think you have to look at net spends and the net spend over the last couple of seasons has probably been around £10million which is probably the least in the Premier League."
"So I think the manager needed more backing in the transfer market. The last couple of windows weren't very good, this one has been decent and they've got to give him time with these decent players. I think he's the man for the job because West Ham fans like him because most of all, he cares."
Claret and Hugh note:
Of course, Tony Gale has got it wrong again as net spend is £46m over the past two seasons. Gale has often demonstrated in the past, he has no love for the current owners and gets his facts wrong!
2017/2018 Season Spent £41m Sold £21.8m  Net spend £19.2m
IN: Arnautovic £25m Hernandez £16m
OUT: Norveit £4m,  Randolph £5m, Fletcher £4m, Feghouli £3.8m Valencia £5m
2016/2017 Season  Spent £63.72m  Sold £36.90m  Net spend £26.82m
IN: Ayew £21.69m, Lanzini £10.80m, Snodgrass £10.80m, Fonte £8.28m, Masuaku £6.39m
Fernandez £5.76m
OUT: Payet £26.37m, Tomkins £10.37m