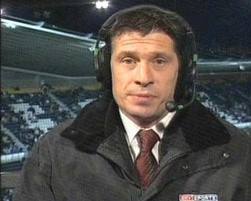 Former Hammer Tony Cottee says Slaven Bilic will get it right given time.
TC told Askfans.co.uk "Given the time he will get it right. Problem is, he's in the last year of his contract
and we'll have to see what happens. Of course, he's an ex-team mate of mine so I'm a little bit bias. We played together back in the 94-95 season."
"He's a great lad with a British mentality. I like any West Ham manager to have a connection with the fans.
"Not everyone can support the club, obviously, but the fact Slaven has played for the club – he gets it. He knows what it means."
"They are a very passionate bunch. All fans are demanding these days, but there's a genuine will for him to be successful.
"He was always a bit too clever for us lot. He was a qualified lawyer so he was far too clever for our dressing room.
"First and foremost he was an outstanding player. You could see he was someone that had something a little bit different.
"I liked the fact that he came to England and in amongst it all.
"He understood it and developed a genuine passion for English football. No surprise at all to see him come back as a manager."