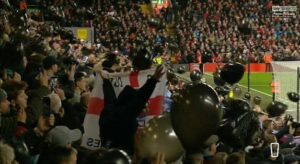 A protest organised by Hammers United will go ahead this Saturday with the group publishing final arrangements for what they have named the Greenway stroll.
The group said: "The stroll will take place along the Greenway, with a number of locations to join depending on your own travel arrangements.
Please be aware there are a number of disruptions to rail services so please check your journey in advance and plan accordingly. The stroll will start from the Plaistow entrance of the Greenway at 12.15pm.
Banners are welcome but please remember that they must not be abusive. Our cause is strengthened if we maintain the standards of decency that have epitomised our campaign thus far."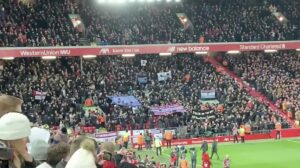 The same group staged a Black Balloon and anti board banner protest at Anfield on Monday night which was covered by Sky Sports and other media outlets.
Early estimates believe that between 2000-5000 supporters could take part in the protest despite a weather forecast for heavy rain.
An OSB meeting with the West Ham owners was postponed on Tuesday evening, it was seen as an olive branch by some with a statement announcing the reconstruction the official supporters' board with free elections this summer.
WHUISA's Committee says will await for more comprehensive details directly from the football club before deciding whether to join saying "the devil is in the detail."
Hammers United have yet to respond to the club's statement of the reforming of the OSB in the summer and whether they will put up candidates for election.