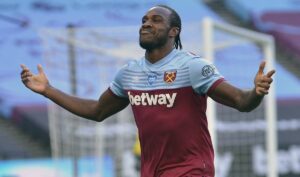 West Ham let themselves down with a desperately disappointing first half which saw the Italians dominating play.
Ok, there weren't many chances created but Fiorentina were sharper all over the pitch with the Hammers managing one genuine shot on target in the first 40 seconds from Antonio which was comfortably saved by the keeper.
Having said that the opposition failed to get a shot on target until the last minutes of first half injury time when the Italians had a goal ruled out for offside by VAR
Sadly, a section of Hammers fans decided it would be a great idea to throw glasses onto the pitch at one point which managed to cut a Biragh's player's head. Absolutely moronic behaviour.
Thankfully the Hammers players led by Rice moved over to quieten down the trouble but it was a singularly unpleasant incident to add to an awful first half.
It really came as little surprise though and was pretty typical of the first halves we have seen from the squad this season.