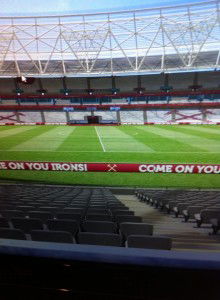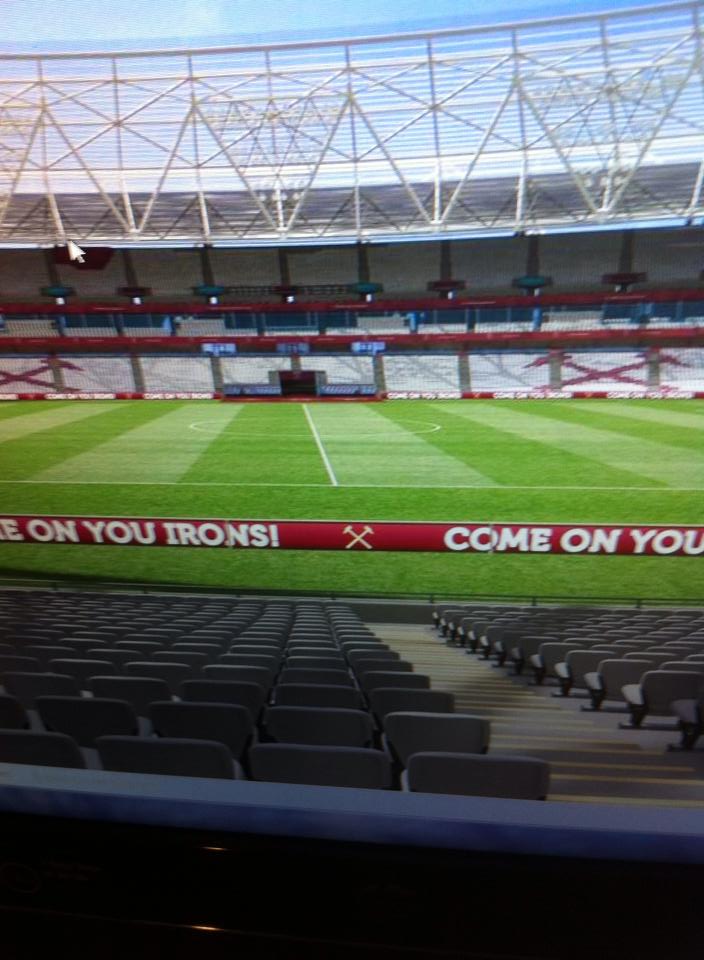 The process to choose your seats in the Olympic Stadium has began with the 808 West Ham Bond Holders choosing their seats first. West Ham Band 1 season ticket holders will follow in May, followed by Band 2 in July, Band 3 in October and finally band 4 in December.
Season ticket holders choose their seats based on virtual technology software at the Stratford Reservation centre.  West Ham have promised a comparable seat which they say will be one in an equivalent price band and similar location to the seat occupied for the final season at the Boleyn Ground.
However they add that given the obvious differences in the shape, seating layout and capacity of the two grounds, no two seats will be exactly comparable and the quality of each seat and sight line is subjective.
This virtual reality image is for a Band 1 season ticket holder in row 19 of the new East 'Kop style' Stand.
This season ticket holder reserved One Band 1 Adult ticket at £899 plus two Under 16's tickets at £99 each totaling £1,097 for the three season tickets. They would have paid the 25% deposit  of around £275 at the time of reservation.