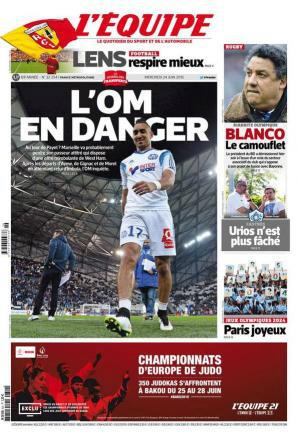 West Ham transfer news takes over the front page of France's L'Equipe newspaper this morning.
The Hammers have been continuously  linked with Dimitri Payet by both by the British and French media but things appear set to come to a head in the next 5 days.
L'Equipe points out Marseille's austerity plan which has already seen them lose some of their best players on free transfers over the past couple of summers and now they also need to raise cash by 30th June.
They claim that West Ham, and agent Willie McKay, working on their behalf, has made awage offer of €2.5m per year after tax on a five year contract for the 28 year old attacking midfielder.
They also report West Ham have also increased their offer for Payet from €11m to €15m, which works out to be around £10.7m.