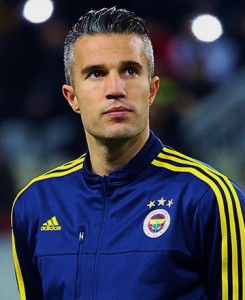 West Ham will not be signing Robin van Persie from Fenerbahce.
The former Arsenal and Manchester United striker was heavily linked with the Irons in the media this morning but the rumour has no foundation at all.
The 32 year old was offered to the club by agents along with several other clubs after deciding he wanted a return to London with his family.
And his club has made it clear they are happy to sell him if they get the right price but the Irons have no interst in doing  a deal.
Our top source revealed: "There's absolutely no interest as far as we are concerned. He only managed  14 goals in Turkey last season.
"In general terms the Turkish league is a very slow pace and the second and third highest scorers are Samuel Eto'o, 35, and Hugo Rodalliga a 30 year old who didn't have the best of times at Wigan.
"That explains what level we are looking at when we are linked with players from the Turkish League."