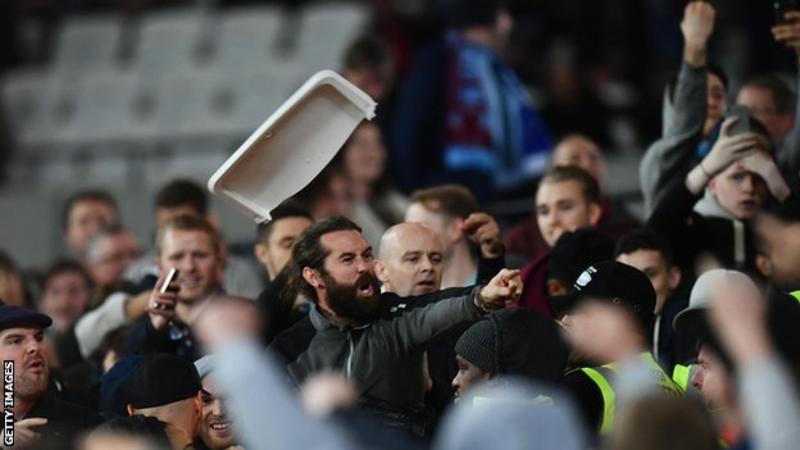 The Hammers wasted no time in issuing a statement immediately after the game making clear that the trouble which flared at the end of the game will have devastating consequences for the individuals involed.
The statement made it clear that once identfied culprits will be banned for life …and from the size of the melee quite a lot could be on their way out of homme games forever.
The club eplained it would be going to the courts to get banning orders. There can be absolutely no complaints about their actions.
Manager Slaven Bilic was bitterly disappointed and asked if he condemned this he declared: Absolutely …always. It's such a shame we aren't talking about a great night of football.
"I didn't see the incident but I condemn it totally."