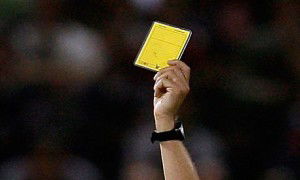 West Ham -currently leading the Premier League Fair League – saw their European qualifying chances dented by three yellow cards in the Leicester defeat.
The winner of this season's league is likely to qualify for Europe with England sitting third in the UEFA fair play rankings at the half way point.
Saturday's disappointing result against Leicester has narrowed the gap in the Fair Play league with the Irons picking up three yellow cards after Reid, Cresswell and Jenkinson were all booked.
The Hammers were just eight points ahead of second place Burnley before the weekend and nine points ahead of third place Liverpool but the Reds lost points after Emre Can was sent off for his second yellow card against Arsenal.
It means it will be a very tight finish in the Premier League Fair League this season with with the eventual winner coming from the top three of West Ham, Burnley or Liverpool.
However, the winner could still could be denied European football by the ill-discipline of their Premier League rivals which could still push England out of the third place position in Europe.
Entry is at the first qualifying round of Europa League on July 2h would reduce the summer time to prepare for a new season but clubs can refuse the offer.
In that instance the FA would lose their extra allocation. As from the 2016/17 season there will no longer be a Europa League prize for the top three nations in Fair Play. Instead, a financial bonus will be paid to the best Fair Play association, the most improved and the nation with the best behaved spectators.