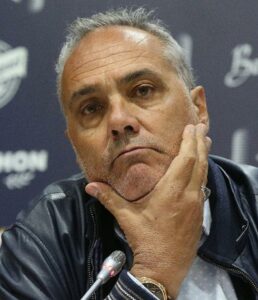 Mario Husillos looks to be set for a West Ham departure in the summer after a series of  bad buys since becoming director of football at the club.
His decision to bring in Roberto in particular, and the storm of criticism which has followed, is believed to have prompted him to consider his future.
And it although it was rumoured earlier in the year that he could be sacked CandH has discovered through contacts in Spain that he is being head hunted by two or three La Liga clubs and is now believed ready to move on.
The Hammers would definitely move to replace him with another director of football and possibly at the head of their list would be Bordeaux 's head of recruitment Eduardo Macia.
The 45 year old has been technical adviser, and  personal assistant to Valencia's  president earlier in his career and has since held similar positions at Liverpool, Olympiacos, Fiorentina, Real Betis and Leicester City.