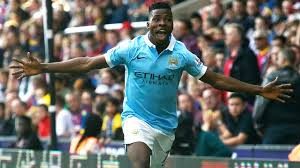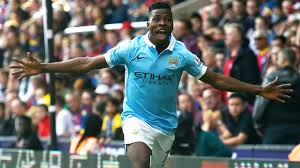 Manchester City are set to hold out for a £25 million minimum fee for Hammers target Kelechi Iheanacho.
The City academy product is the more likely permanent arrival than Chelsea's Chelsea's Michy Batshuayi at this stage with the striker position at Stamford Bridge remaining confused.
Iheanacho signed a new contract signed last year, the club are in a strong position to insist on their valuation.
The 20 year old Nigerian agreed a deal with the club until 2021 but that City are ready to sell is isn't really in doubt. They are set to spend around £300 million in the transfer market this season and the striker is surplus to requirements with such an abundance of talent available.
The Hammers are more focused on getting into serious talks with City at this stage as the situation over Batshuayi remains confused with Diego Costa set to leave Stamford Bridge.
Chelsea , the champions' own transfer plans up front remain in "limbo" but the Hammers will revisit the Batshuyai situation when the picture becomes clearer.
In the meantime the club remains in talks with agents as they bid to make progress on the Iheanacho transfer with Oliver Gioud also very live.
We were told: "It's all about strikers this summer – nothing else apart from a right sided quick midfielder. We are talking every day and Iheancho is a serious target."