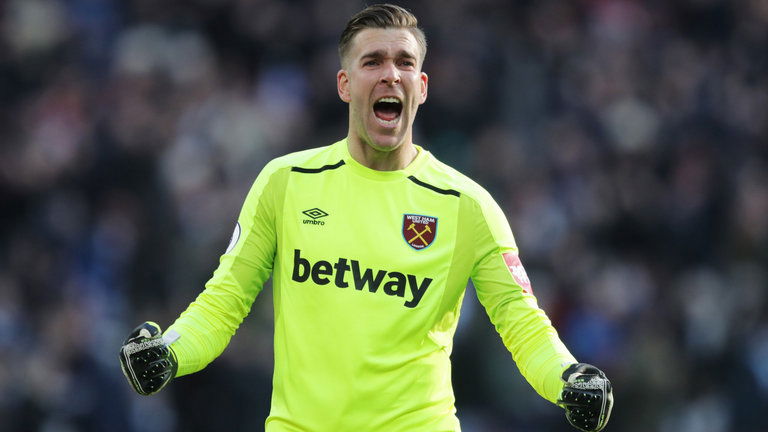 David Moyes has the same old problem to deal with on Saturday – among all the others: Hart or Adrian?
It would be good if both were allowed to play given the goals we have conceded this season  but in the absence of such an option Adrian has his fingers crossed he's the man for the Leicester game.
Speaking to the official site the Spaniard said: "We can't forget the City game because we have to learn from our mistakes, but we have to go to Leicester with maximum confidence and strength to get the three points there.
"Leicester is an opponent more in our league. We have to get points as soon as possible and we will move onto the next one.
"We know they lost 5-0 on Saturday, but their last result doesn't matter. We also lost, so we have to prepare as well as possible this week."
With Hart eligible again ' the who gets the sweater' routine is back on and of his game on Sunday Hart declared: "I tried to help as many times as possible.
"It's hard when you concede four goals and you can't be happy with the result, but I'm happy to be back in the team and playing again after a few games out.
"I will work hard to give the manager a decision for the next one and I hope I can play until the end of the season.
"The best thing in football is that you have another game and we have our next one on Saturday and we need to give our best."