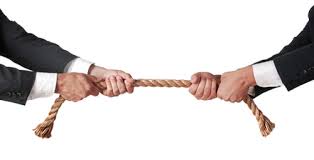 Well according to the various rumours it won't be too long before West ham is taken over given the apparent battle going on to take control of the club!
Incredible it hasn't happened already given that in the last month Red Bull again been mentioned, the Sultan of Somwewhere or Other, United Arab Emirates Tripp Smith and now Damien Comolli.
Either the club is a hot property and will soon to be under new management despite the crisis in football's finances or what we are reading is fiction based on media outlets capitalising on the dislike of GSB by a section of fans.
It's an easy old media hit for hits as with every new week comes a new name which suggests that there's quite a lot of "who shall we say next" imagination being used by reporters in various newsrooms.
For surely to God if all these various people were seriously interested  something would have escaped through the financial institutions, Financial Tines or alternatives.
Ironically, for those desperate to see new West Ham ownership, relegation to the Championship may be their best but still thin hope.
West Ham's value would immediately be dropped as a non Premier League club as was the case with the likes of Wolves.
However, in the real world the current owners have no desire to sell so the whistling in the wind looks set to continue for some while.