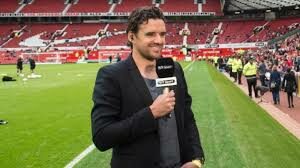 West Ham received huge praise from pundit Owen Hargraves following the match at Aston Villa last night.
It's rare to hear such a eulogy from anybody in the game given the bad publicity we have received in the past but Hargreaves has no doubts that the club are "starting to build something."
The Hammers showed all their grit and resilience in the 0-0 draw but despite the shortage of goals, the former  Bayern Munich and Manchester United player reserved special praise for striker Seb Haller.
Defensively the team were outstanding last night and as mentioned earlier it's going to be difficult for any of those on the sidelines to force their way back in apart from injury intervention.
The manager, however, is in a very good place on that front and a big result against Manchester United at the weekend would send expectations soaring among the Hammers faithful.
Hargreaves – like a growing number of observers – appears to accept that this is a very different West Ham to the club we have watched over recent years.
Speaking on the Premier League's official website, Hargreaves  said: "I think they're building something there, and I think that the appointment of Pellegrini was the right one because he's a safe pair of hands, he's calm, he's experienced.
"He's got a good goalkeeper in Fabianski, he's got a good back four, two strong centre-backs played really well today, Diop, I think is really impressive."
"I thought Fornals looked very good when came on, I'd like to see more of him, but I thought the best player on the pitch was Sebastien Haller, every time I watch him, he plays really well, and he's going to score some goals this season."