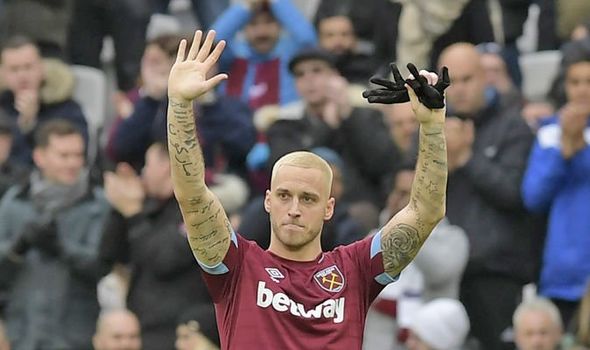 The Marko Arnautovic decision is at hand this weekend.
By an odd series of events – probably unique to football – the striker signed a new deal which presumably reflected his value to the club and now finds himself on the bench.
But following the Cardiff debacle it would be something of a shock were the manager to continue to trust Chicharito with the line leading job .
The Mexican was particularly poor in Wales with CandH's fans rating giving him just over two per cent and it would be a serious shock were he again to be named in the starting X1.
A game against Huddersfield – or anyone else – should never be taken lightly but it does seem an ideal game for Arnie to start.
Elsewhere Fabian Balbuena is fit to return and may be called upon to renew his defensive partnership with Issa Diop as the Irons look to land a victory which will take their points haul to 42 and lift them to within one point of eighth placed Watford and two behind Wolves, both of who are involved in the FA Cup this weekend.
Possible team: Fabianski, Fredericks, Ogbonna, Diop, Cresswell; Rice, Noble, Lanzini, Snodgrass, Anderson, Arnautovic.
CandH team: Fabianski, Zaba, Ogbonna, Diop, Cresswell; Rice, Nasri, Lanzini, Anderson,  Antonio, Arnautovic