By Hughie Southon
Jarrod Bowen grabbed his eighth goal of the season and immediately revealed the confidence is rising.
It's always easy to claim we only beat a lower league side and that we shouldn't get carried away but last night's victory at Derby County was a decent performance with no alarms.
Three wins from the last four games is also a big bonus and Bowen looked to be coming back to his best whilst Mikey Antonio had a fine game and Tomas Soucek looked on the case all night.
Bowen also took his tally to three in the past two games  as the Hammers registered back-to-back wins following their Premier League success against Everton the previous weekend.
With Derby beaten we now head for a fasr more difficult clash at Manchester United in the fifth round of this competition, but first come a slew of vital league outings and Bowen is determined to ensure these victories act as a building block.
Commenting afterwards the No 20 said: "It was nice to get two against Everton and with the situation we're in, any goal gives confidence to any player.
"So obviously, to be involved with the goals in the last two matches is really good for me and for us as well, it's two wins on the bounce, two good results, it gives us momentum and that's what it's all about in this game. We can use this as a real springboard now."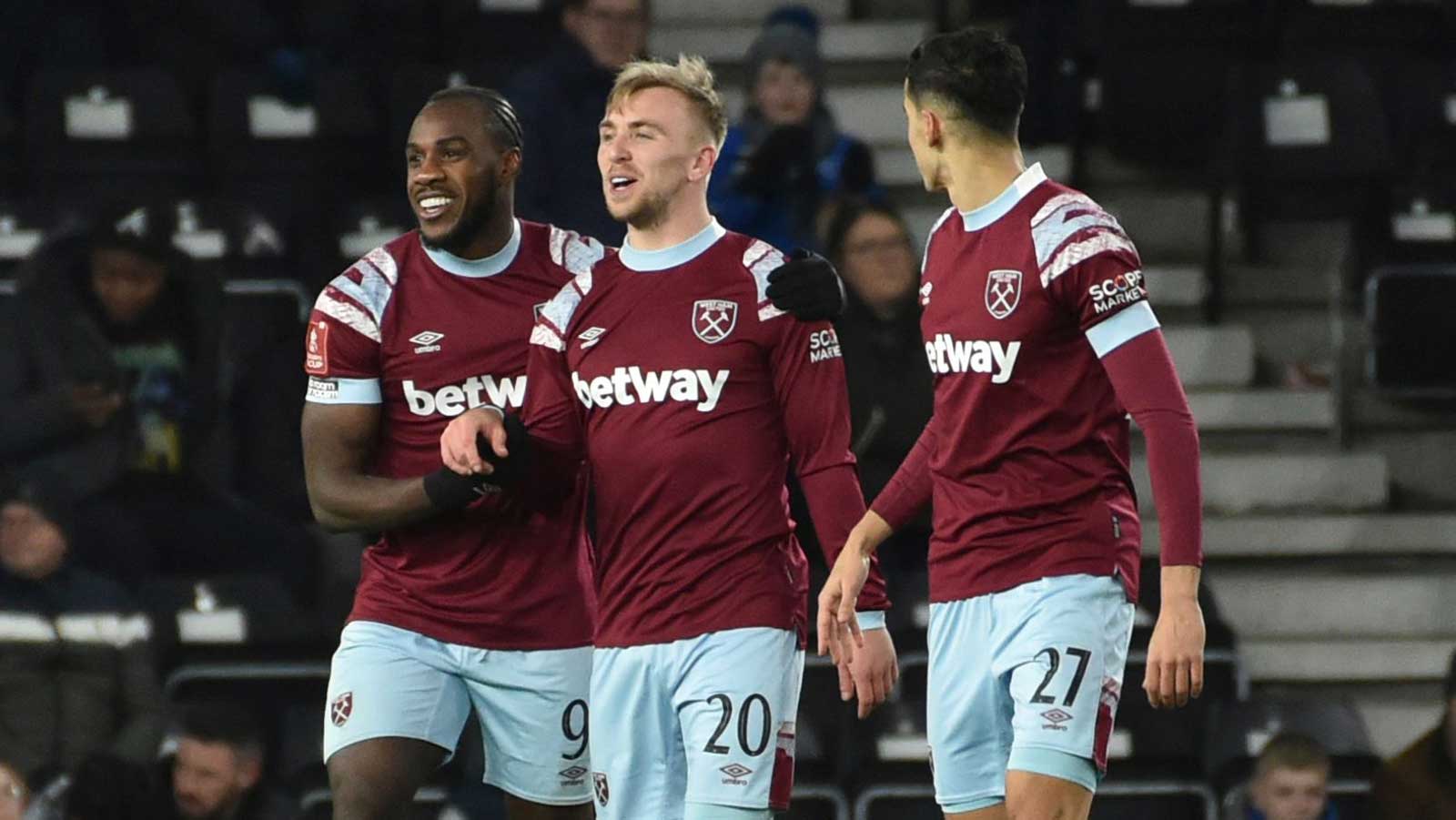 Bowen's goal involvement stretched to an assist, too, as he got in down the right hand side to cross for Michail Antonio to head home a second five minutes into the second period, and he was delighted for his fellow forward – particularly after he received a gift from the No9 himself against Everton.
"It's a massive goal for Micky as well. Something we've been working on, as the manager would say, is tap in goals," he continued.
"That's what we've been trying to get and you've seen in the last couple of games they're the goals we've got.
"It was Mick's ball to me for the second goal against Everton and tonight I returned the favour for him.
"It was a massive goal at a massive time because 1-0 wasn't fully secure just after half-time, so to get that second goal helped us put another foot on hold of the game."