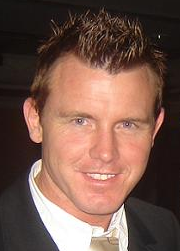 Mention the name Oxford United to most Hammers and it means just one thing – a certain former player called Joey Beauchamp!
Now 48, Joey  was involved in a  controversial switch to the Irons from his hometown club who of course take us on in the Carabao Cup tomorrow evening (Wed).
The Hammers paid a club record fee of £1.2 million for the 23 year old at the time but the guy never played a game for us, deciding he couldn't handle the traffic travelling from Oxford each day.
Fifty eight days later  he was signed by Swindon for a club-record combined fee of £800,000, which included defender Adrian Whitbread going in the opposite direction.
Now Joey has explained some of the issues he had with the move and why it failed refusing to blame himself for a switch that should never have happened.
He explained that with Oxford needing the cash or they may have been in trouble he agreed but quickly found out it wasn't going to work.
Watch the video at https://www.skysports.com/watch/video/sports/football/11817923/joey-beauchamps-58-day-west-ham-nightmare