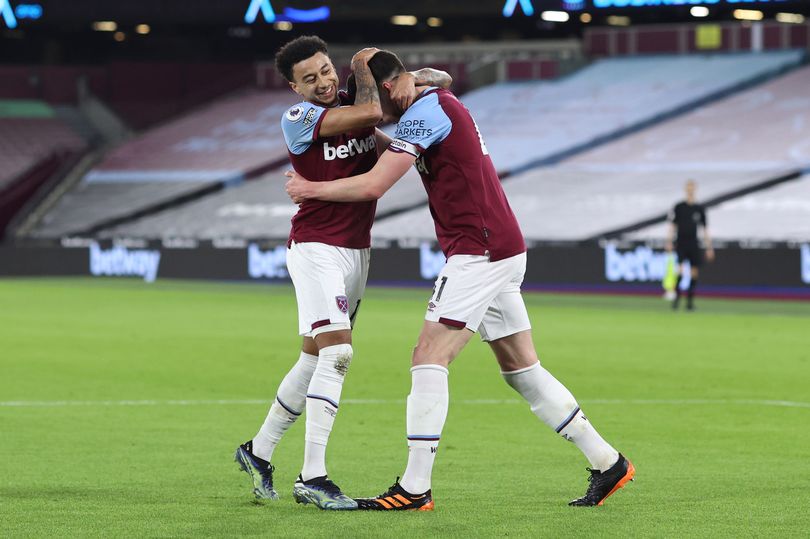 Jesse Lingard is catching the attention of some massive European clubs, according to ESPN.
They claim that the  likes of Real Madrid, Inter Milan and Paris Saint-Germain are all interested as the 'spin' gets fiercer and fiercer with every successive day.
He's currently  at the peak of his form form bringing his goals tally to eight  against Leicester on Sunday during the 3-2 win.
According to the latest report on a story which every footballing media outlet wants to have a part, he's desperately keen to  be a part of the Champions League next season.
They reckon it boils down to  whether he can help the Hammers get into the top four this season and it all begins to sound like another 'angle' dreamed up by those looking for a part of the story.
Lingard is extremely happy with us right now, chose us from six other clubs, wants to play in the Premier League and the Hammers reman favourites to sign him.
There could od course be interested clubs in the summer but we very much doubt whether the likes of Real and PSG will be swayed in his direction on the back of a handful of games.