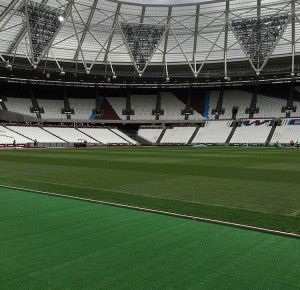 London Stadium has published a code of conduct it expects all West Ham Supporters to abide by during football matches.
All supporters are expected to remain seated, consume alcoholic in a responsible manner and not engage in abusive language.
The London Stadium operators say they are committed to creating a safe, comfortable and enjoyable entertainment experience. The stadium fully adheres to the FA Respect Code of Conduct.
Guests have a right to expect an environment where:
Guests will be treated in a consistent, professional and courteous manner by all venue personnel.
Guests should not engage in, or tolerate, offensive, insulting, or abusive language or behaviour.
Guests will remain outside the field of play (except during concerts) and within the Designated Spectators' Area (where provided).
Guests will consume alcoholic beverages in a responsible manner. Intervention with an impaired or underage guest will be handled in a prompt and safe manner, and may result in ejection.
Guests will sit only in their ticketed seats and show their tickets when requested.
Guests who engage in fighting, throwing objects or attempting to enter the field of play will be immediately ejected from the venue, and may be arrested
Guests will not be permitted to smoke in the stadium at any time.
Guests will comply with requests from venue staff regarding facility operations and emergency response procedures.
London Stadium management reserves the right to deny entry to guests wearing clothing items or signs displaying offensive text and/or images.
Guests will also be responsible for their own good time by reporting inappropriate behaviour.
The stadium staff have been trained to intervene where necessary to help ensure that the above expectations are met, and guests are encouraged to report any inappropriate behaviour to the nearest steward or anonymously through on the "contact us" section of our website.
Guests who choose not to adhere to these provisions will be subject to ejection without refund, and may also face possible arrest and prosecution.