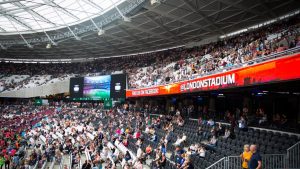 London Stadium owners have installed a new continuous LED banner advertising screen across the gaps between the lower and upper tiers where supporters flags hung last season.
Operators London Stadium 185 say they are open to the idea of displaying digital flags on the new advertising LED ribbon in the middle tier and they say screen space will be available at competitive rates to the club but the new LED screens will be mainly used to generate advertising revenue for the operator.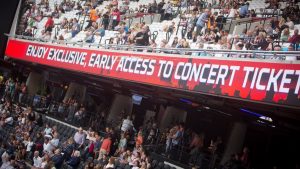 Manchester City installed the same technology at the Etihad stadium in 2014 banning supporters flags in the middle tier, as a compromise the club run a competition for supporters to design digital flags to be displayed along the length of the LED advertising banner. Whether West Ham will follow suit remains unclear but Claret and Hugh have been assured that all options will be considered to improve the West Ham look and feel of the London Stadium in the coming season.
A senior club source previously told us "We do NOT want to lose the flags that's for sure."