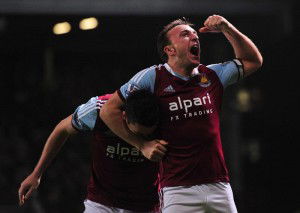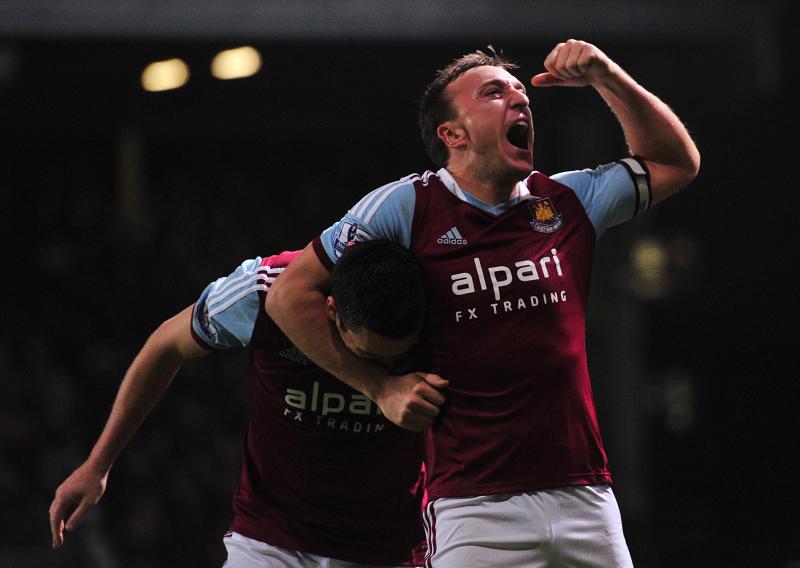 Mark Noble has emerged as very much a Sam Allardyce admirer.
Mark's as loyal a professional as one could wish to have on the staff and not a man to put any noses out of joint.
So it's no surprise to hear him giving the boss a big boost in the Daily Mail's sports pages at Sportsmail.
Questioned on the issues between sections of the Hammers support and the manager he said: 'He's a top man and has taken all the stick on the chin, going about his business the way he always does.
'It's slowly turning back on his side now – especially after the way we played against Spurs and Palace – and hopefully we can carry that on.
'We're used to the manager and the way he works. Obviously a lot was said about his job in the summer but he's fought through that and has come out the other side.
'He's too experienced and been in the game for too long to allow that sort of stuff affect him.'
Mark admits last season's finish of 13th wasn't good enough, but doesn't accept the Hammers were a tough watch– a chief complaint from a section of the support.
That comes around to bite you,' he added. 'No-one says how well you played – they just see the result.'