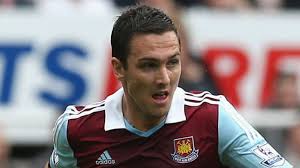 The game may not be quite up but Sam Allardyce knows that he needs a couple of massive results and fine end of season run to take into the summer review board meeting.
That may yet give him a Hammers lifeline as speculation continues to swirl around his future.
A stunning victory over Chelsea on Wednesday evening followed by a result of some kind against Arsenal will set the team up for a series of games which look less daunting than in previous run-ins.
Yesterday's shocker gives little mental recovery time for a team shattered by conceding three times from set pieces and Allardyce knows he and the team are facing a "massive ask."
Having built expectation he commented after the game he doesn't believe "we have lived with the expectation."
Accepting the Palace game was "more winnable" than those immediately before and after the Palace debacle he said: "Now, we face Chelsea and Arsenal and it's been a while since we've won. These are massive asks for us to gain victories from, but we will certainly try."
The upside of course us that all our best performances have come against the top teams and we thus live in more than hope – or we should.
Hopefully, Stewart Downing will be back to his best should he be played at the tip of the diamond assuming of course the manager plays that formation for that appeared a real problem against Palace.
And defensively – given we were utterly shambolic – it's to be hoped the squad is in for extra training on this Sunday morning!