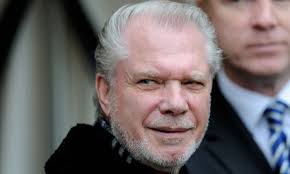 David Gold has today backed Sam Allardyce team selection yesterday and claimed the manager could do no more than go with his best side.
The co chairman – writing on the official site – said: ""I think if you had asked most West Ham fans to pick the team they would have gone with the same starting XI and if you look at the substitutions, it is difficult to see how we could have done anything different.
"But while it is disappointing, bizarrely that same team can go out and beat Chelsea on Wednesday based on the performances we have seen this season.
"We had a bad performance at West Bromwich Albion and a bad performance against Crystal Palace but equally we have had some good performances since Christmas.
"We now have to pick ourselves up for Chelsea as we always seem to be at our best when we play the top teams.
"It really would not surprise me if on Wednesday we went and beat Chelsea and we were all wondering how on earth we lost to West Brom and Crystal Palace!"