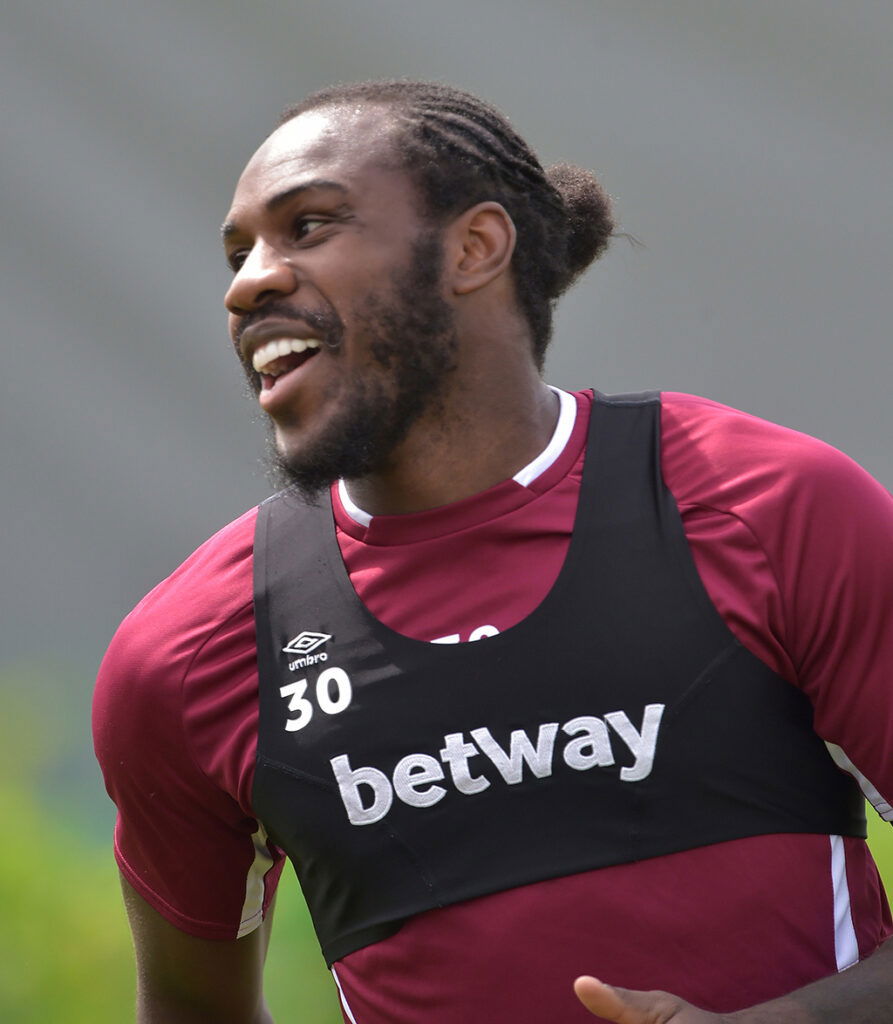 Much of the problem with football is that fans are always seriously hard put to say anything in praise of the opposition side.
Were that not the case, grudgingly as it might have been, the Leeds supporters might have appreciated the efforts of Mikey Antonio during yesterday's game.
That's not the way with football as far as many are concerned though is it?
And sadly the usual social media type nonsense was in huge evidence ON THE TERRACES as Bielsa's naive "attack, attack, attack "side were finally beaten by a superb team goal from the Irons crafted by Declan and Mikey.
Instead however they reverted to type and decided instead to call our No 9 a cheat for a foul on the keeper  despite the fact that a goal had been disallowed.
That of course wasn't enough – following the result …another defeat they wanted him sent off.
Fair play to Tom Clark of Football: London who tweeted: Michail Antonio is out for the post-match interviews and the Leeds fans are screaming "cheat, cheat, cheat". "You should have been sent off" "should have had a red card". "how's your elbow" Mic ignores them and has a cheeky grin on his face.#WHUFC
Well done Mikey – the best reaction to hatred is to ignore them!