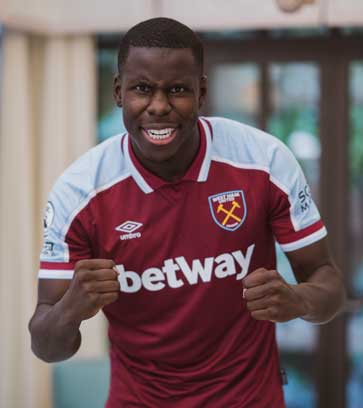 New recruit Kurt Zouma has been well impressed by Declan Rice's performance against Leeds in our 2-1 victory on Saturday.
Rice took to his personal instagram account after the game saying "Nothing better than a last minute winner.", To which Zouma responded with "What a player".
Rice as usual was a top man against Leeds, despite Michail Antonio getting a lot of the praise for his heroics during the 90 minutes.
Marcelo Bielsa's side had intense amount of stamina, always running, and facing such  facing such a team is quite the task as pointed out by Mikey.
Zouma may have only just joined and has seen the hype surrounding Dec from a distance  but now he has had first hand experience of the skipper and it's good to hear such a valued opinion.
He is well versed in seeing a quality players and understand clearly that Dec is one of the best around.