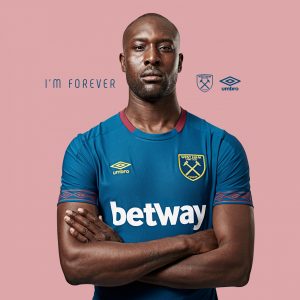 The new West Ham kits for the 2018/2019 have received mixed reviews  since their release on Friday  but over 79% like the Home kit or the Away kit.
We asked readers in a Claret and Hugh poll over the weekend on whether they approved of the new kits with 1,689 taking part in responses.
Over 28% they loved both the kits while 16% said they loved the home kit but not the away kit, a further 12% Loved the Dark Teal green away shirt but not so sure about the Claret home shirt.
21% said both were OK as kits go but they weren't passionate about them while nearly 21% said they disliked both kits equally.