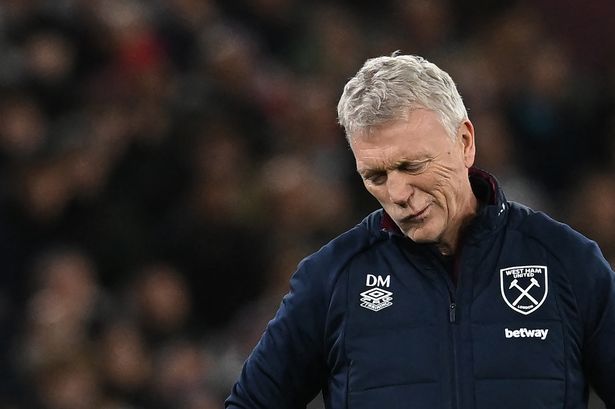 By Hughie Southon
David Moyes is very aware that the Hammers have been struggling for results as much as being on the road as anything else.
But this weekend we are back at the London Stadium in front of 62,500 fans and agaibnst a team that surely we have a chance of beating.
Perspective in required when being out of form and away from home but the match against Forest gives us a real chance to pick ourselves up again.
And should other results go our way we can head for Old Trafford in the FA Cup next weekend feeling in much better heart.
We also have the Europa Conference competition retuurning which means we have a return to the Thursday/Sunday routine before much longer so the games against Forest is important in ensuring that we are as rested as possible before games.
Moyes was keen to ensure that the crowd are bang behind the lads on Saturday too and speaking at his pre=match presser he declared: "When you've had six out of eight games away from home, it does put things a little bit more into perspective.
The truth is we've been away from home so much. We've had an incredible amount of away games in this period. 
I wasn't surprised [to see AFC Bournemouth and Southampton getting results last weekend] because I think the Premier League has got that in it. We'll have our big results on our day, which will come, and I've got no doubt we'll get a win away from home.
I think all managers are under pressure.I think all managers have a level of it. If you're at the top, you have to continue winning, and if you at the bottom you have to make sure you avoid the absolute bottom of the table. So we're all under pressure. "