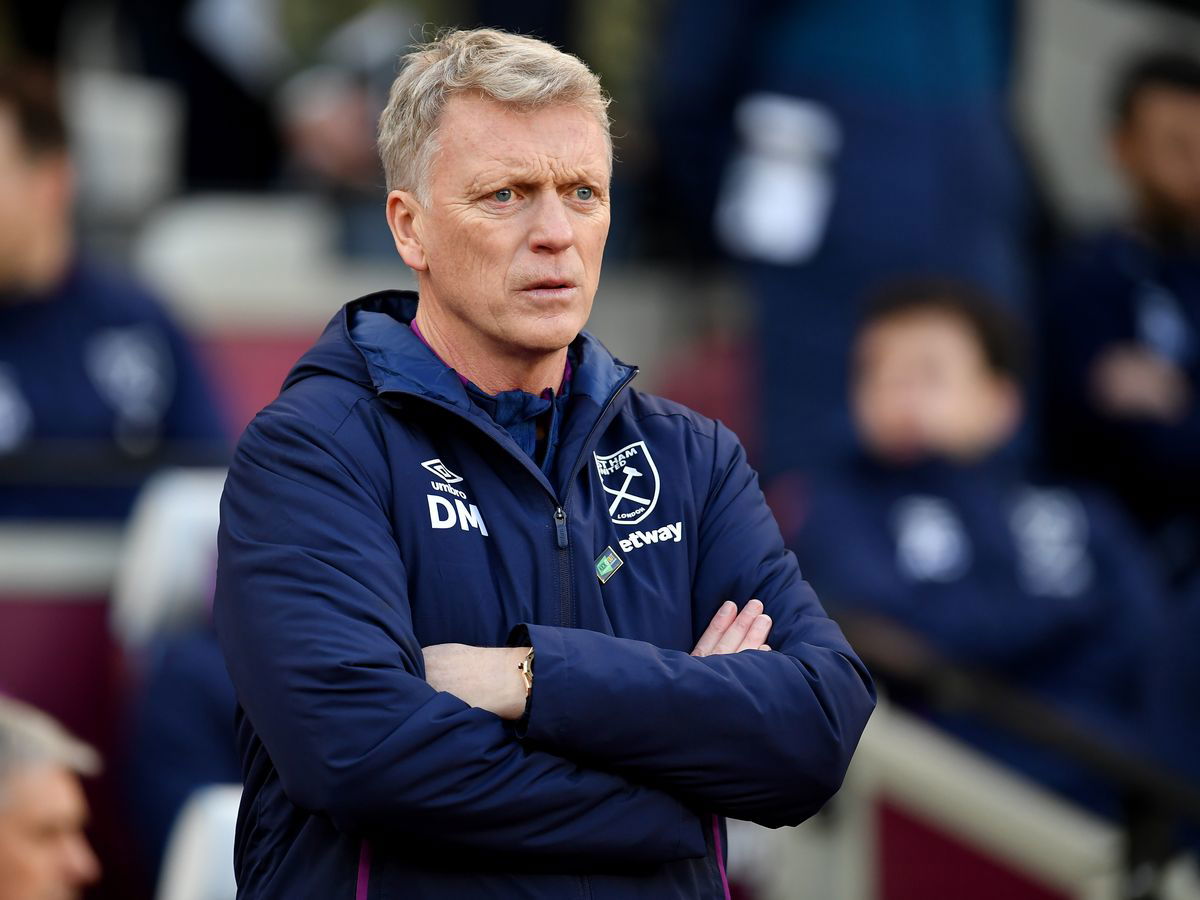 David Moyes was asked whether he preferred  West Ham to be the underdogs, rather than occupying a top-four league position as they have done for many weeks.
West Ham dropped down to sixth place tonight after Spurs beat relegated Sheffield United 4-0.
Moyes told reporters on Friday 
"I quite enjoyed that feeling of flying high and people having to chase us and talk about us, so I want to try and stay in there.
We have actually done very well in a difficult period of games but Chelsea was always going to be a tough game. The disappointing one was Newcastle but we have moved on from that.
Asked whether West Ham can afford to drop any more points if they wanted to qualify for Europe the Gaffer added:
"We can't afford too many points dropped off now, we know that. We might get to the stage now where we're, well, are we playing a bit of risky football already? Maybe. You've seen some of the performances, but our performances have been mainly getting us wins. We were 2-0 down with ten men at Newcastle and we got back to two-each and unfortunately lost a third one."
"We were one down against Chelsea and never out of it, you see the level they are at against Real Madrid. So the two games have been in, we only lost narrowly. I don't think us losing the games has been a big disaster by any account. hacker But it's not been good because we want to try and hang in so I think we can afford to drop too many more points on the next five games. But you never know what other teams do as well. So, our job is to win our games. And yet, instead of last year, hoping that the teams in the bottom are losing to the top teams, I'm now hoping the teams at the top are losing and the teams at the bottom are winning.
"I think we can't afford to drop too many. Maybe we could have squeezed a point out of Newcastle and maybe with a bit of good fortune we might have got a point out of Chelsea, so we are maybe a point or two down. We've got five games to go, we're on 55 points, so the idea is when we get a big number six in front of it would give me a start and see what we could do. I'd love to go into the last couple of games having 60 points, it would give me a real chance of getting a good points total."