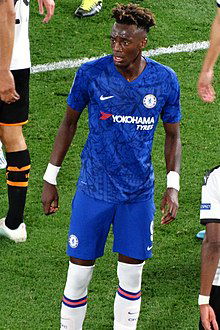 Tammy Abraham remains at the top of the David Moyes wanted list and we understand that Adam Armstrong is not an option.
The manager has become a fan of the Chelsea player and is ready to see negotiations go ahead – they haven't started yet – in a bid to bring him to the London Stadium.
Chelsea boss Tomas Touchel clearly wants him gone and made that clear by  leaving him out of the Champions League Cup Final squad.
And in so doing he may well have helped the club shoot itself in the foot by making it clear that the striker is far from being a £40 million player. The Hammers consider his value to be closer to £25 million.
Moyes  has turned to Abraham after Slavia Prague teenager Adam Hlozek became injured last season before becoming a Covid victim.
Despite that, the 18 year old managed an astonishing 15 goals in 19 Czech League appearances.
He is now being hunted by Arsenal, Liverpool and Everton with Moyes ready to concentrate in trying to bring in the Chelsea striker to the London Stadium.